The Banff Lake Louise area activities and tourism consortia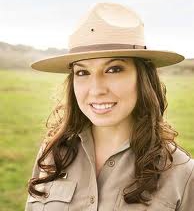 The Local Banff Activities Consortia of Top Outfitters. Banff Activities and Tours is a locally owned and operated consortia of local tourism and activities providers and outfitters who assist visitors from all over the world to come to the Canadian Rockies. We specialize in booking activities and tours in the Banff/Lake Louise and Jasper area.
Bypass pricey middlemen and get to the Banff/Lake Louise area directly!

Our clients enjoy the convenience of having access to all of the mountain activities in one place. We understand that you want you to make the most of your hard-earned vacation and we will save you time and money on "shopping around" for each individual experience. We provide the best level of customer service and support by sending our customers DIRECTLY to the local outfitter and bypassing the middleman, saving customers up to 40 percent on each booking.
Banff Activities and Tours – Activities Centre by Local Bureaus
Banff Activites and Tours is the official activities arms for top local tourism authorities such as Banff National Park, Jasper National Park, Canmore and Kananaskis, Lake Louise Tourism, Waterton National Park, Jasper, Alberta as well as Canadian Rockies.
Our consortia members pride themselves on providing excellent customer service and knowledgeable, local staff. We can give you tips on where to stay, where to eat and the `must – do `activities.

Banff Activites and Tours is active in the Banff, Lake Louise, Canmore and Jasper communities. Our consortia members are members of the Banff Lake Louise Tourism Bureau, Banff & Lake Louise Hotel Motel Association, Tourism Canmore, Touirsm Golden, Jasper Tourism and Tourism Calgary.
Banff Travel
Phone: 888-659-3394