Nicholas J Parkinson
Staff Writer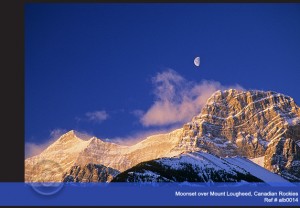 BANFF, ALBERTA – Canada – For the intrepid, a hike into Banff National Park or Jasper National Park means a chance to wander through virgin wilderness in search of peace and tranquility. For many others, who lack courage to face the Canadian Rockies alone, hiring a local guide is essential for the perfect outback vacation.
The Canadian Rockies were first explored and "conquered" by Europeans in the nineteenth and beginning of the twentieth centuries. Back then, many trained alpine guides were imported from the European Alps to take tourists and adventure seekers into the backcountry.
This tradition still exists today, though guides in the Canadian Rockies come from all over the planet, including a variety of homegrown guides who know the Rockies better than anyone else.
"Hiring out a guide maximizes the tourist's experience enabling them to see the best places and learn much more than they would if they were on their own," according to Jake Delong, owner and founder of Yamnuska Mountain Adventures.

When a tourist in Banff or Jasper has only one free day and wants to do a day-hike, many have no idea where to turn. Municipal promoted day hikes may leave adventurists unfulfilled, thus it's safest to spend the extra money for a guide to get the best possible hike.
Hiking with a guide is on the rise, according to Delong. "There are more and more people who want more out of their trip, including an older, more mature population. Also, among the people who have a fear of the wilderness, it has become acceptable to hire out a guide," he explains.
Companies like Yamnuska work with their guests to find out what he or she is looking for and the best place to find it. The company's most popular hikes tend to be half-day interpretive walks through Banff National Park.
"Banff National Park is the number one place that people should visit for a first time. It involves incredible hiking, high alpine, easy to moderate trails… it has everything," he says.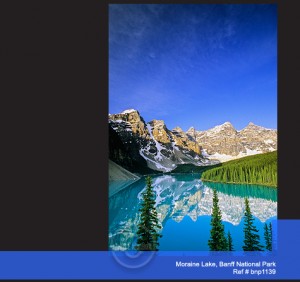 Tourists can find solace in the fact that all guided tours into Canada's national parks require a certification, in both safety as well as local knowledge. Guides leading short, interpretive walks, must be trained in both flora and fauna in the area as well as wilderness first aid and group management skills.
Still, for Delong, a guide's virtue lies in his or her ability to communicate with tourists from a variety of places. "The most important thing in deciding to hire a new guide is his or her communication skills and how he or she is with people. A lot of the other stuff, such as first aid, can be learned, but a guide's character is our prime motivation for employing a guide," he explains.
Finding a guide is not reserved just for hiking and backcountry trails through the mountains. Taking guided tours along the Icefields Parkway can also be rewarding, and is a wonderful way to relax without worrying about the driving.
"There are so many places to see, so let a guide show you where to go rather than driving it on your own. The little known places to stop definitely make it worthwhile to go with a guide," according to former Icefields Parkway guide and employee at Jasper Vacations, Paul Hardy.
For visitors looking to do more than just hike in the Canadian Rockies, tour operators also provide guides for other outdoor activities, including dogsledding, wildlife discovery tours and ziplining – just to name a few.
What better way to see the beauty of the Canadian Rockies than with man's best friend by your side. Mush your way through the ultimate back-country adventure with a scenic Dogsledding Tour. Drive your own team of dogs through open meadows, around snow-covered trees and past frozen waterfalls.
Wildlife lovers wont want to miss this voyage to find where the wild things are in Banff, Alberta. Strap on your safari hat for an inspiring trip with a seasoned guide in search of moose, elk, bear, wolves, mountain sheep and more.
Soar through majestic forests and above roaring rivers with a Zipline Tour of Banff National Park. Fully engineered zipline systems make this a safe, and exhilarating, way to see the Canadian Rockies.
First-time rider or long-time enthusiast – whatever your skill level, there's a horseback riding tour to fit you. With excursions led by experienced cowboys, you're sure to have a safe, and thrilling ride through the scenic beauty of the Canadian Rockies.
See the Canadian Rockies like you've never seen them before on an ATV tour. Ride along mountain trails while taking in breathtaking views of one of Canada's most impressive areas – Banff National Park.