Banff, ALBERTA-
Nicholas J Parkinson Staff Writer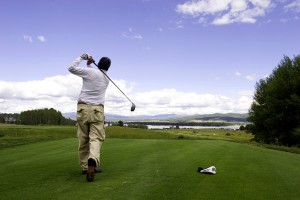 Greens in the Canadian Rockies all have one thing in common: you can count on the putt breaking towards the valley. Rocky Mountain golf abounds during the short five-month season. In the colder months, Canadians can't imagine walking up and down a grassy runway, which is why they have hockey.
Between May and October, Alberta's Rocky Mountains make a spectacular backdrop for driving balls into the rugged horizon. From Banff to Canmore to Kananaskis, golfers can find numerous courses on all levels.
Silvertip golf resort is located in Canmore in the majestic Bow Valley at the entrance to Banff National Park. The course is considered one of the area's premier 18-hole course. Green fees are over $100 and Kelly Frey is the in-house golf pro.
On the flanks of Mount Lady MacDonald, the par-72 course has 600 feet of elevation change and mind-boggling championship tees with a slope rating of 153. However, with course length between 5,100 to 7,200 yards depending on tee placement, it's a course that allows both scratch golfers and recreational players to enjoy the course and hone their skills.
"Golfers don't complain about the greens, but you hear them talk about how challenging they are," Golf Shop Associate Derek Kesseler, explains. In addition, Silvertip has a fleet of GPS-equipped golf carts to provide golfers a sense of security while golfing the Canadian Rockies.
The course is famous among Canada's celebrities as well. Pittsburgh Penguin hockey player, Jordan Staal, plays the course regularly, Kesseler says. It appears that golf has become the perfect off-season sport for hockey players.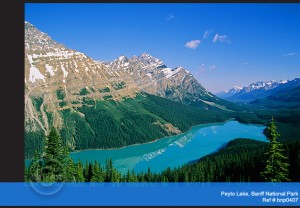 Other golf courses in the area include:
Stewart Creek Golf Club: 18-hole up to 7200 yards with spectacular panoramas dominated by the Three Sisters Mountain. Green fees with cart: $125-$195.
Kananaskis Country Golf Course: 36-hole course with water on 20 holes and 142 sand traps. The course is situated in the Kananaskis Valley below 10,000ft peaks Mount Lorette and Mount Kidd. Green fees: $70-$90.