The official discount Canadian Rockies activities, tours, accommodations, vacations, & sight-seeing provider for Banff, Canada! When looking for things to do in Banff, Alberta from summer tours, group tours to winter vacations, Banff Activities and Tours is the official discount packager for Banff National Park. From great Banff things to do like Kicking Horse River Rafting, snowmobiling, ice walks, dog sledding, wildlife viewing, ice climbing, sleigh rides, heli skiing, to Banff gondola and tramway rides, Banff Activities and Tours is the local outfitter that gives you the best discounted rates and service.
Keep an eye out for the best deals for hotels in Banff as well, where stunning golf courses and luxurious accommodations are always available.
Summer Activities in Banff, Lake Louise & Jasper:
The Center of the Canadian Rockies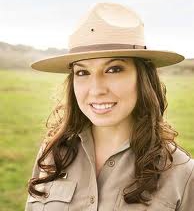 Ahhh, whitewater rafting Calgary! Looking for the best white water rafting Banff has to offer? Look no further than a Kicking Horse River rafting trip in the Canadian Rockies!
Book Lake Louise, Alberta and Jasper Canada tours and vacations and let the fun begin! Golf in Banff…or rafting the Kicking Horse River? See live whitewater rafting with the whitewater rafting web cam. From zip line tours, helicopter tours, heli-hiking, kayaking, ATV tours, summer sightseeing in Lake Louise, Rocky Mountaineer train tours to boat cruises and horseback riding, Banff Activities and Tours is your ticket to the Canadian Rockies!
Discover Banff National Park, Jasper National Park and the hidden treasures of Lake Louise and the Canadian Rockies. See Banff for yourself .