Calgary, Alberta
By Ray Lumfardo
Staff Writer

If you're looking for a great day trip outside of Banff, it's hard to beat the Calgary Stampede. The stampede is one of the most popular affairs in all of Western Canada, and for good reason. It's a heck of a great time.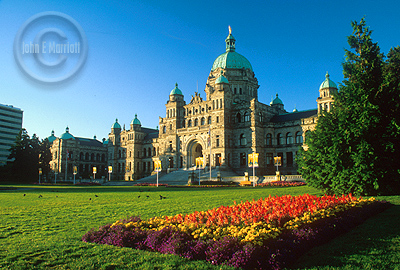 For this reason, it's highly recommended that you book your accomodations early, and prepare yourself for July 3 this year. This world wide famous festival kicks off with a parade through the streets of downtown Calgary and doesn't stop for 10 days. Get your tightest pair of Wranglers washed, dried and ready for July.
This year (2009), the Stampede will run from Friday, July 3 through Sunday, July 12. If you really like planning ahead (honeslty not a bad idea in this case) in 2010 it will run July 9-18.
It is not difficult to get tickets as they can be purchased from the main entrance during the stampede. However, for the rodeo events, chuckwagon races, the evening grandstand show or concerts, it's best to buy tickets online in advance. There are also a wide variety of ticket packages so keep your eyes open for whichever one suits you best.
Want to fit in? It's all about denim and leather tassles. Lots and lots of tassles. Your tassles should have tassles, and those tassles should have tassles too.
Everyone's favorite word gets kicked around like an new rodeo clown here. "Free!" There are heaps of free things to take in during the stampede, such as the free pancake breakfasts all over town. Very Canadian! Very free!
Heritage Park

i

s a great place to be for these celebrations. There are few places better suited to celebrate all things western. Check out our section on Heritage Park for more details.
A Calgary tradition that must be tried is the prairie oysters at Buzzard's Cowboy Cuisine, downtown. They bring out special varieties for the big week. Don't know what a prarie oyster is? Don't ask until you've sampled them.
Parking can be a pain in the backside during this week so try taking the C-Train (Light Rail Transit) to the Stampede grounds. There are two C-Train stations that connect directly to the Stampede grounds: Victoria Park / Stampede Station at the north end (near the Round-Up Centre), and Elton / Stampede Station at the south end (near the Indian Village).
Anyone who has already been to Calgary will know that the weather is changeable, to put it nicely. Even if it looks like it is going to be a scorcher, pack a rain jacket. Better to be safe than sorry.
The symbolic Calgary Tower.
On The Stampede Grounds
Visit the Round-up Centre on the stampede grounds. It is often overlooked when it is really one of the highlights.
Bring your own food or eat early to avoid the stampede (excuse the pun) to restaurants at peak times.
Stick around for the fireworks every night. After all the shows, it's nice to sit back and finish off the day with the 11pm fireworks.
The Coca-Cola stage is great during the day for families but then turns into a club atmosphere at night when children under 18 are strictly not allowed.
Many visitors have been disappointed and being forced to pay over the odds for accomodations if not booked well in advance so make sure you have a good scour around before you go.