Banff, Alberta
Lisa Pugsley
staff writer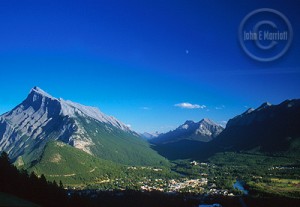 Banff National Park is located in the heart of the Canadian Rockies in the province of Alberta. Depending on your preferred method of transportation, the wilderness of Banff is easy to reach by plane, car, or bus.
Flying to Banff
The Calgary International Airport is less than 2 hours from the town of Banff making it easy to reach the park by air. The Calgary Airport is a busy international hub to which top airlines have regular routes including: American Airlines, United Airlines, Westjet, Continental Airlines and Northwest Airlines. The top rental car agencies have agencies located at the Calgary International Airport.
Shuttle services: airport to Banff
Sundog Transportation and Tours offers an affordable shuttle service from Calgary International Airport to Banff and other Canadian Rockies locations. Their convenient service guarantees reliable transportation to Banff and Jasper National Parks, in addition to a shuttle service from Edmonton.
Driving to Banff National Park
Enjoy one of the most scenic drives in Western Canada along National Highway 1 or the Trans-Canada Highway to get to Banff. From Calgary, the town of Baff is 120 kilometers and about 1.5 hours in driving time. Drive an additional 58 kilometers west and you will arrive at Lake Louise. At the park gate, you must purchase a park pass since Banff is located inside the National Park. Currently, park admission costs $9.80 for an adult pass and $19.60 for groups of 2 to 7 people riding in the same vehicle.
Bus transportation to Banff National Park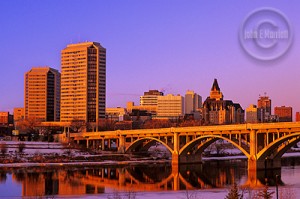 Direct bus routes connect Calgary International Airport and downtown Calgary to the town of Banff and the Village of Lake Louise. These two towns are also accessible by bus from the town of Jasper. Taxis are available as well as tour guide companies who shuttle passengers to hiking trailheads.
For maps and more driving information: click here!
Local Driving Distances to Banff National Park
Calgary: via #1 Hwy (east), 1.5 hours.
Columbia Icefields: via #1 Hwy & #93 (north), 2 hours.
Edmonton: via #1 Hwy (east) & #2 Hwy (north), 4.5 hours.
Jasper: via #1 Hwy & #93 (north), 3 – 4 hours.
Lake Louise: via #1 Hwy (west), 45 minutes.
Lake Louise: via #1A Bow Valley Parkway (west), 1 hour.
Vancouver: via #1 Hwy (west), 10 – 12 hours.
Travel Distances from the Town of Banff:
*to convert to miles multiply by 0.6
Calgary – 128 km
Canmore – 26 km
Edmonton – 401 km
Golden – 134 km
Halifax – 5,121 km
Jasper – 287 km
Lake Louise – 58 km
Montreal – 3,872 km
New York – 4,448 km
Quebec City – 4,142 km
Radium – 134 km
San Francisco – 2,050 km
Toronto – 3,563 km
Vancouver – 850 km
Whitehorse – 2,514 km
For accommodations in Banff: click here!