Banff, Alberta
Dive into the Depths of Lake Minnewanka.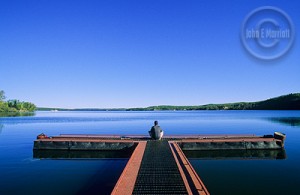 In the Canadian Rockies you can explore the soaring heights of alpine mountain ranges and dive into the depths of mountain lakes. Banff National Park offers scuba diving at Lake Minnewanka, giving divers the opportunity to enjoy the underwater wildlife sightings.
Diving at Lake Minnewanka allows for visitors to get the best of both worlds by enjoying the majestic views of the Canadian Rockies and the depths of its lakes. The lake is 1,450 mts. above sea level and reaches for a total length of 18 km. Altitude dives take place in the cold water of Lake Minnewanka which has a maximum depth of 100 mts. There are three main diving areas and 16 features showcased at the lake. The depths change with the seasons rising by up to 5.5 mts (18′) from spring to fall. Underwater visibility changes in accordance with the season as well as the number of divers at a given site.