Banff, Alberta
Staff Writer
Lisa Pugsley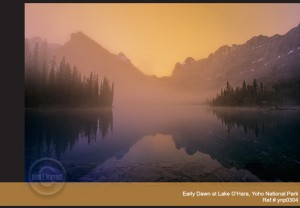 The Canadian Rockies offer every amenity needed to plan the perfect wedding in Banff National Park. This step by step guide will help you find everything you need to get married in Banff, from photographers to musicians and everyone in between.
Music
If you are getting married in Banff National park, there are some noise restrictions. Choosing soft harp music will blend well with the beautiful environment and keep you out of trouble with Park Canada. We recommend Harp Angel– harpist – "Your Wedding Music Specialist."
Catering
The Banff area hosts a variety of quality caterers that will help you decide on the perfect hors-d'oeurvres a or entrees for your Canadian Rockies wedding. The following are seasoned wedding professionals who will be more than happy to assist you.
Georgetown Inn:
Designed in the Classic Tudor English style, the Georgetown Inn provides beautiful mountains view in all of their 20 distinct rooms. Some of the rooms even offer jet tubs and private fireplaces. Cuddle up by the community fire in the full service pub or stroll along the manicured patios and English gardens.
The inn offers delicious restaurant catering and a fully stocked pub making this location a great place to hold a reception.
For more information: info@georgetowninn.net
Guest Houses
These luxurious accommodations are designed to create a romantic atmosphere. The guests houses offer the top end of comfort and make an excellent accommodations for those who wish to pamper themselves while still enjoying the wilderness.
The Creek House
Located on the banks of Policeman's Creek in Canmore, this romantic and luxurious guest house has all the amenities you could possibly want for your wedding.
Theas House
Right in the heart of Banff, this guess house will blow you away with its elegant decor. If you are looking for the lap of luxury, the Theas House promise to deliver a wonderful experience.
A Bear & Bison Canadian Country Inn
Take in the incredible views of the Three Sisters Mountains while soaking in a jacuzzi on your own private balcony. A Bear & Bison Canadian Country Inn provides a romantic atmosphere while basking in the lap of luxury. Equipped with hand carved four poster beds and fireplaces, the suites are the perfect place to digest after a tantalizing meal prepared by their World Class Chef.
Frontcountry Cabins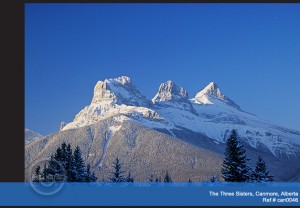 If you are looking for a location that is easily accessible by car, the following are some beautiful options for your Banff wedding.
Cross
These cabins are located in the Canadian Rockies wilderness, but are only a one hour drive south from the town of Banff. Enjoy the scenic drive along the Kootenay River.
Cross Zee Ranch
If you are looking for a western or ranch setting for your ceremony and reception, the Cross Zee Ranch has just what you want. Enjoy the scenic views along with the cozy atmosphere and delicious food. The licensed ranch will cater from between 30 and 120 guests and is located a quick 5 minutes from the town of Canmore.
Backcountry Lodges
Accessing the backcountry lodges is not as simple as driving up to your accommodations. To get to these lodges, you must either ski or hike in and out, usually a distance of 12-15 km. A few of these lodges have helicopter access, but you should be prepared to get some exercise.
Assiniboine Lodge
Nestled at the foot of the "Matterhorn of the Rockies," Assininboine Lodge offers spectacular views. Make sure to request a cabin for privacy.
Purcell Lodge
Escape into the Canadian Rockies wilderness near Lake Louise to a place without noise, pollution, roads, or hoards of people. Despite its remote location, Purcell Lodge offers all the modern accommodations and facilities of an easily accessible location. You can only access this lodge by private hiking trails or helicopter.
Photographers
Your wedding photographs will help you remember the special day for years to come. These photographers are not amateur or hobbyists, but instead are wedding professionals recognized by the Accredited Professional Photographers of Canada (APPC).
Peak Photography
With over 15 years of experience, Peak Photography's Roger Witney and Malcolm Carmichael are guaranteed to capture the festive mood of your wedding day. These two experienced photographers have insiders knowledge of Canmore, Banff, Kananaskis, the Emerald Lake Area and Lake Louise. For more information